Here is the finished product under a tree in the garden.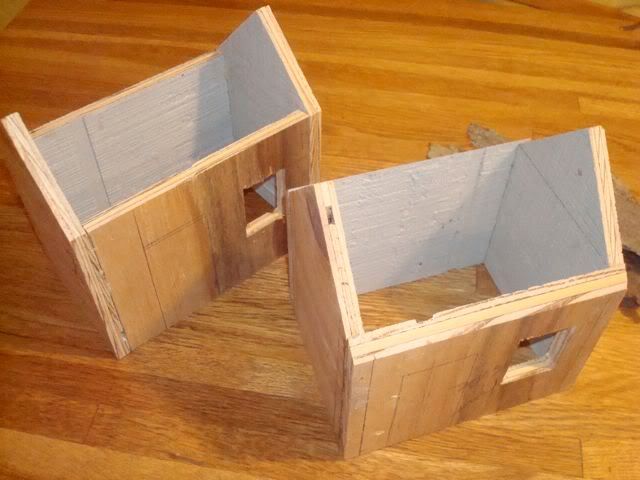 The first step is to make a base out of wood. It's just four sides glued together-like making a gingerbread house ( I used Liquid Nails). Make the roof overhang the base by an inch all around, as the house will get thicker after you add stones. Make sure you cut a hole for a window in one side before gluing together. I saw over on
Purple Kappa's blog
that she started with a ready made wooden birdhouse. Why didn't I think of that?
Paint the inside of the house a dark color.
Paint the roof, inside and out, and all edges black.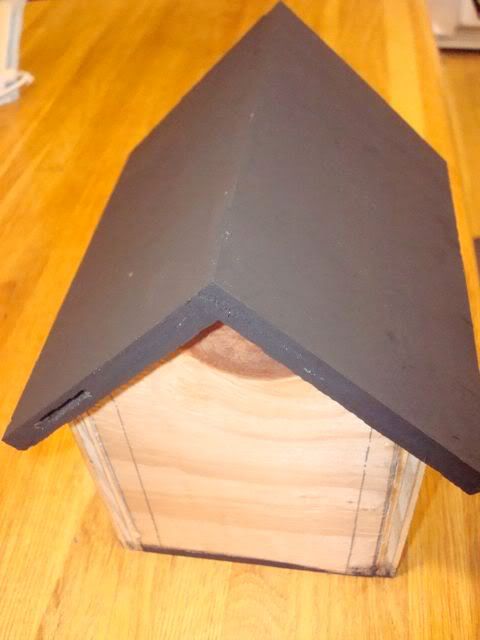 Paint the bottom of the house, and the inside of the window frame. Cut a rectangle of wood to be the door. Paint it a light color and let dry. If you want a weathered look, paint a darker color over the light color. When you grout the house some paint will get scratched off, which I think looks nice. Glue the door to the front with Liquid Nails.
Make a cross out of wood and glue to the inside of the window to form the window panes.
Now the fun part....gluing the stones on the house! Use Liquid Nails for this.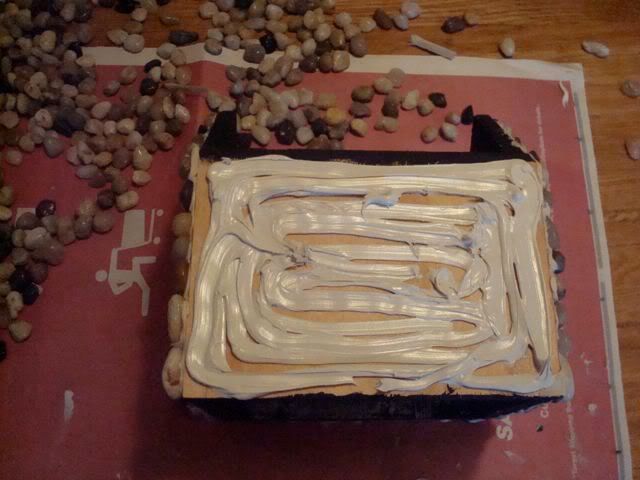 I picked out the smallest, flattest stones I could find and glued them all around the inside of the window frame first. Then I just glued the stones to the sides of the house, trying to fit the stones as closely as possible, and placing stones slightly over the edge on the sides to overlap the adjacent side's stones.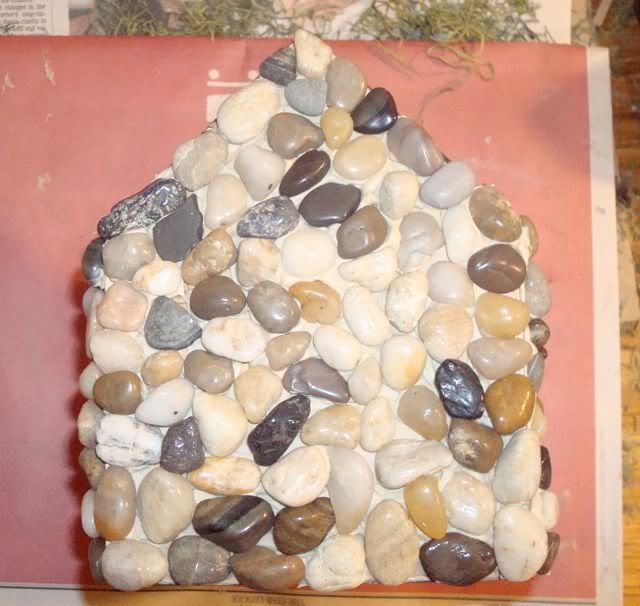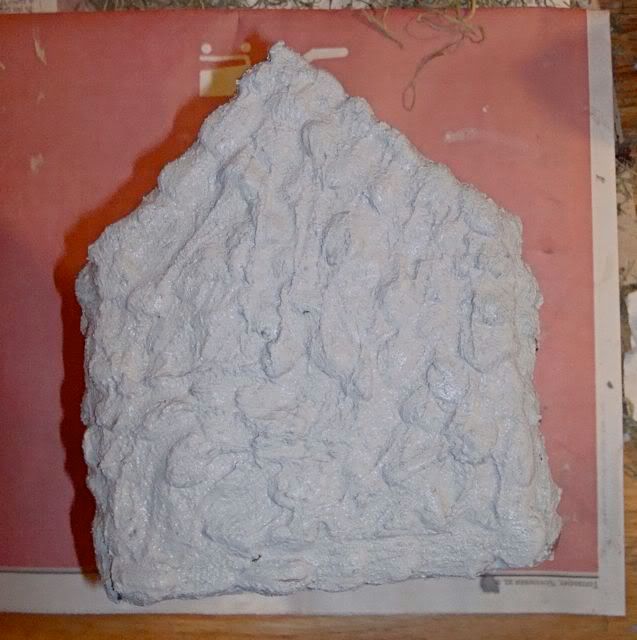 Let the glue dry for at least a day. Then it's time for the grout. Mix up the sanded grout and tint it grey if you desire. Use a rubber glove and just smush the grout in between all the stones. Do one side at a time. Once an entire side is grouted you will use a damp sponge to remove the grout from the surface of the stones. Do all sides of the house. Let the grout dry and buff off any haze with a soft dry cloth. Wait a few days for the grout to thoroughly dry, and seal with a clear spray.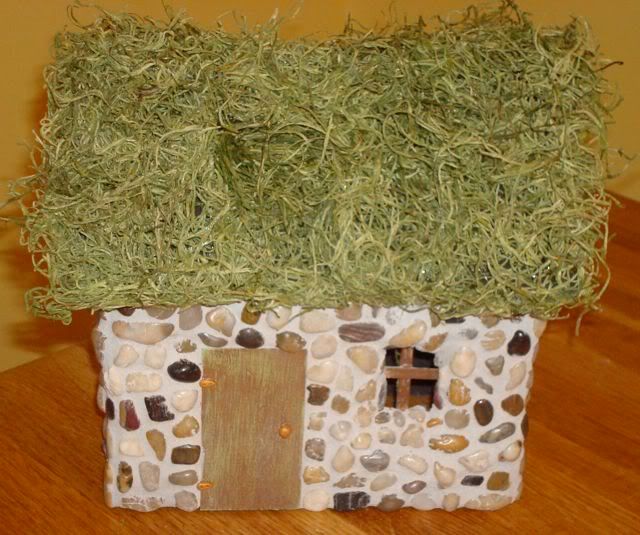 The roof is finished by gluing dried moss to the roof. I used dried spagnum moss, (spray sealed) and hope to encourage live moss to grow on the roof once it is out in the garden. We'll see how that goes!
I made hinges and a door knob out of polymer clay and glued them on with a waterproof glue.
That's it! All that's left is to find a spot in the garden.